Ribbons are small decorations that are worn by military, police, or civilian organizations. Ribbon bars are mainly used when wearing full decoration. Each military force has its own rules in regards to what ribbons are worn in which order of precedence.
Some awards are "ribbon only", having no associated medal. Ribbon bars are typically not worn on utility or combat uniforms, but instead for office or dress occasions. Ribbon bars are worn in rows on the chest. This cluster of bars is collectively referred to as a "ribbon rack".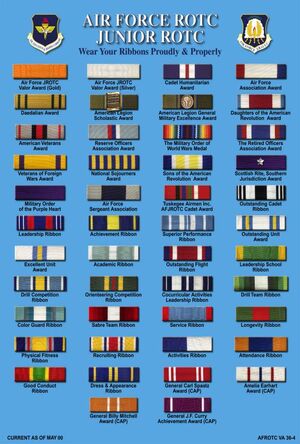 Ribbons List
Edit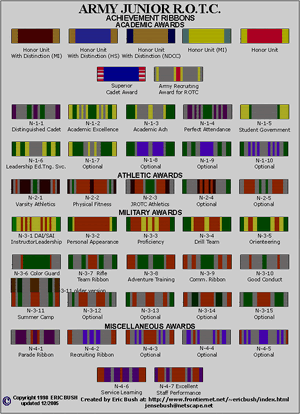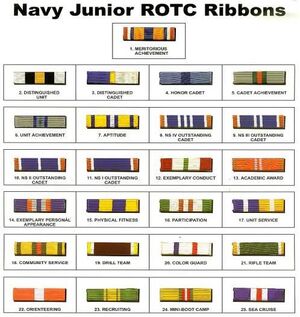 MCJROTC Ribbons
Edit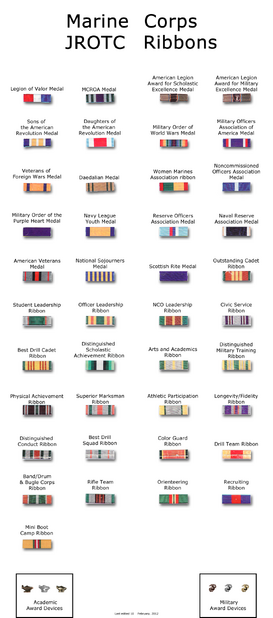 Ad blocker interference detected!
Wikia is a free-to-use site that makes money from advertising. We have a modified experience for viewers using ad blockers

Wikia is not accessible if you've made further modifications. Remove the custom ad blocker rule(s) and the page will load as expected.