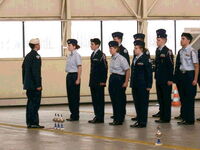 Air Force Junior Reserve Officers Training Corps cadets generally wear the same standard Air Force service uniform as that worn by active duty personnel in the Unite
although not authorized by cadet comman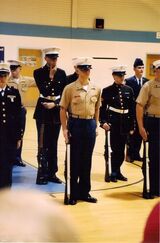 Marine Corps Junior Reserve Officers Traidets, and a service sweater, which is given out to cadets ranking Private to Sergeant. These uniform items are usually not given out to all cadets, only on special occasions. 
Ad blocker interference detected!
Wikia is a free-to-use site that makes money from advertising. We have a modified experience for viewers using ad blockers

Wikia is not accessible if you've made further modifications. Remove the custom ad blocker rule(s) and the page will load as expected.